Services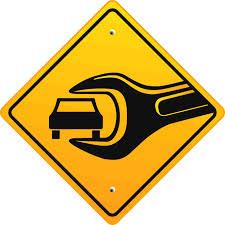 From Factory Recommended Maintenance To Complete Auto And Body Repair, Perfect Auto Service Experts Can Help Keep Your Car On The Road Longer.
Brake Warning Signs
You know you need brake repair when:
the brake dashboard light glows amber, indicating problems with the anti-lock brake system (ABS)

the brake dashboard light is red, indicating a system imbalance

the brake pedal is spongy or slow to respond

you hear grinding or constant squealing during braking
Any time you notice these or other symptoms, it's a good idea to have your brakes checked. At Perfect auto body, if our inspection reveals you do need brake repair service, we will explain exactly what's required, what's optional and provide you with a written estimate before any work is done
Maintenance Pakage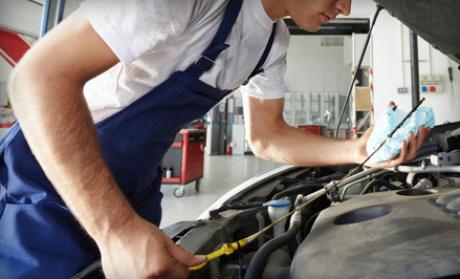 Perfect Auto Body Courtesy Check
The Perfect Auto Body Courtesy Check is a multi-point visual inspection that helps identify areas that could need attention. And it provides you with the comfort that comes with knowing the condition of your vehicle.
For your car or truck, it's like a routine physical, with our expert technicians conducting a visual check of many of the items that are found on your preventive auto maintenance plan.
Customize Exhaust Systems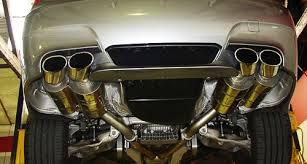 Did you fail your emissions test? Do the smart thing and take your car to Perfect Auto Body for emissions and exhaust systems repair. We'll have you back on the dean's list in no time
Emissions and Exhaust Systems
You may think your car's exhaust system is designed only to reduce noise, but it is also responsible for reducing harmful emissions from entering the atmosphere.- Properly functioning mufflers and exhaust systems not only sound better, they are better – for you, your car, and the environment.
Your exhaust system really starts at the front of your car, right behind your engine. Exhaust manifolds connect to the cylinder heads, where they collect exhaust gases. As the gases move through the exhaust system,
they're first analyzed by oxygen sensors, then refined by the catalytic converter and, finally, muffled by the muffler.
So by the time those gases leave the vehicle, your emission system has made your car run smoother, cleaner, and quieter.
Any one of these components can fail and affect everything from your gas mileage to the air you breathe. It's a pretty complex system, but our emissions and muffler repair experts can diagnose the problem and get you right back on the road.

Brakes & Brake Repair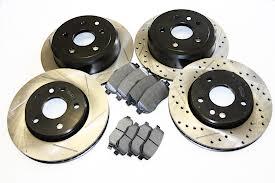 Brake systems - more than you wanted to know.

Your vehicle's brake system has one job – to stop your vehicle. But it takes several key components to deliver that singular end result. To bring a vehicle to a halt, three things are necessary: leverage, hydraulic force and friction. Leverage is supplied by the driver's leg pressure and the brake pedal. The pedal is connected by levers and rods to the back of the power booster. The power booster uses either engine vacuum or a hydraulic pump to multiply and transfer the force of that leverage to the master cylinder. The master cylinder is the heart of your vehicle's brake hydraulic system. It uses applied leverage to force a reservoir full of brake fluid through valves, steel lines and rubber hoses into hydraulic calipers and wheel cylinders. That hydraulic pressure is then used to help create friction.
For example, disc brakes use a hydraulic caliper fitted with brake pads to grab a spinning disc (or rotor). Drum brakes, on the other hand, have a hydraulic wheel cylinder that pushes a brake shoe against the inside of a spinning drum. Either design involves highly engineered parts and precise movement. The more force a driver applies to the brake pedal, the greater the stopping force that is applied at the wheels.
In addition to this primary braking system, most of today's vehicles utilize an electronic Anti-lock Brake System. Using electronic sensors and high pressure pumps, under certain conditions, your ABS system can measure vehicle speed, wheel slip and brake force. Then it actually pumps the brakes for you during an emergency stop.
That's why it's essential to be proactive about testing overall brake components. And to know whether a brake component needs simply to be serviced or totally replaced.
Check Engine Light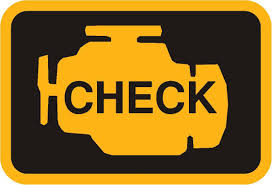 Check engine light leaving you in the dark? Let Perfect Auto Body shed some light on your dashboard warning lights.
Modern vehicles come equipped with an onboard computer diagnostic system (OBD II) that monitors your vehicle's operations. The OBD II system monitors emissions control systems. That means the monitors can detect anything from a loose fuel cap to a clogged catalytic converter. An illuminated check engine light means that the driver should have the vehicle checked as soon as possible; a flashing check engine Iight means that the driver should park and shut off the vehicle immediately - before serious engine or emissions system damage occurs.
oil change

OIL CHANGE
An oil change can really change your mood. And it will definitely change your oil.
One of the simplest, most effective and inexpensive ways to help protect the life of your car, especially its engine, is to change the oil and the oil filter regularly.
Oil is the lifeblood of your engine. It reduces friction, lessens wear, provides lubrication, forms a seal between the pistons, rings and cylinder walls while helping to cool engine parts. Without the cleaning action of new oil, carbon and varnish buildup would be toxic to the engine. And engine oil even dampens the shock and noise of moving parts.
With a Perfect Auto Body oil change, or any other service, you'll receive a Courtesy Check. We'll look inside, outside, under the hood and underneath the car, then explain the findings and give you a written report.
While you're there, let us perform a Perfect Auto Body Courtesy Check, which includes a visual check of the following items:
Engine air filter

Brake fluid

Power steering fluid

Automatic transmission fluid

Coolant/antifreeze
We'll also walk you through your vehicle manufacturer's recommendations for replacing these vital fluids and filters.
Oil change near me? The next time you ask this question, just look for your neighborhood Perfect Auto Body shop
---
Tires & Tires Repair
Align, rotate and inflate your tires. You can help keep everyone safe. Like a superhero without the tights.
Perfect Auto tire service
Wondering if it's time for new tires? One way to tell is to insert a penny, head first, into the tire tread. If you can see Lincoln's head, it's time for tires. But tire tread isn't the only indicator of problems. If your tires are more heavily worn on the inside than the outside, or vice versa, you may also have wheel alignment issues that won't be solved with a new set of tires.
A discount store might not be able to tell you that, but the expert auto repair technicians at Perfect auto understand how all of the components in your car work together. Our total car care philosophy gives you peace of mind knowing you're taking care of the cause of problems, not just the symptoms.
When you visit your Perfect Auto Body, technicians will inspect, rotate, and balance your tires, as scheduled by your vehicle's manufacturer. And when it's time to replace them, we will determine the correct size and kind of tire you need for the car and type of driving you do. Finally, we will make sure your new tires are properly installed.
Need a wheel alignment? We'll take care of that, too. So, visit Perfect Auto body and ask about tire sales and tire repair services. We think you'll find we're a good fit. And don't forget: manufacturer recommended vehicle maintenance typically includes tire services such as tire rotation and wheel alignment.
Belts & Hoses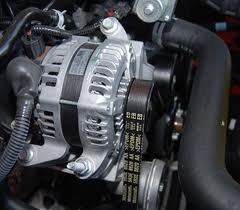 Let Perfect Auto Body replace leaky hoses and worn car belts.
It's a cinch!
Avoid a breakdown.
Did you know that sooner or later your car's engine accessory drive belts, timing belts, and coolant hoses will dry out and crack? Over time, serpentine belts and radiator hoses require replacement, because they lose their ability to properly expand and contract. In the case of timing belts, teeth that keep the belt in place and functioning properly can snap off or the timing belt may become frayed and loose. One sudden malfunction of these relatively inexpensive but very important parts can have costly consequences. So, stop by at Perfect Auto Body and we can help you avoid this kind of breakdown.
Light& wipers

Let Perfect Auto Body clear your view.
Improve your visibility
We can help improve your visibility by inspecting windshield wiper blades, headlamps, turn signals, and brake lights, and by filling your windshield washer fluid.
Whether your car has conventional headlights, halogen headlamps, or the latest xenon car lights, the trained technicians at your Perfect Auto Body can diagnose headlight problems and light your way to clearer driving.
In addition to headlamps, other lights available from Perfect Auto Body include:
Tail, park, and brake lights
Turn signals
Interior lamps
Hazard flashers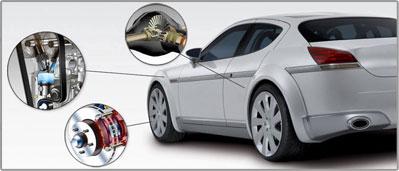 Vehicle Systems
You probably have heard the old saying "A picture is worth a thousand words". In our case "A video is worth a thousand words". Welcome to Virtual Vehicle, a system based program that allows you the ability to learn why a service or repair is necessary or recommended, what you might be experiencing due to the issue, and how your service technician can fix the problem.
Virtual Vehicle is an online support program that TECH-NET PROFESSIONAL AUTO SERVICE® centers use to simplify the communication between the service advisor and you!
You no longer have to worry about understanding the complexity of today's vehicles or the language most often used to learn what is needed to service your vehicle. Using simplified animations, Virtual Vehicle displays vehicle parts and systems to illustrate over 300 of the most common customer vehicle concerns.
With Virtual Vehicle, your service advisor can show you why a timing belt needs to be replaced or what effect warped brake rotors have or even why fuel injectors need to be cleaned but more importantly what happens when these types of services are not performed as recommended by the manufacturer's maintenance schedule.
Next time you stop by or have your vehicle serviced at a TECH-NET PROFESSIONAL AUTO SERVICE® center, ask for a Virtual Vehicle tour!